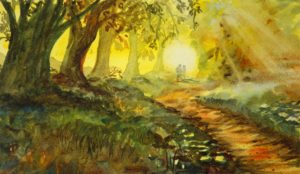 My letters will include behind the scene videos, sketches, ideas I am working on, how to's and where you can find me. Get access to private sales and new series previews.
If you also list your mailing address, you will occasionally receive a holiday art postcard.
Privacy Policy
I value your trust and respect your privacy. Your personal information will never be sold or shared with anyone.