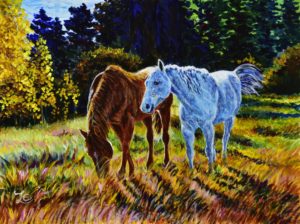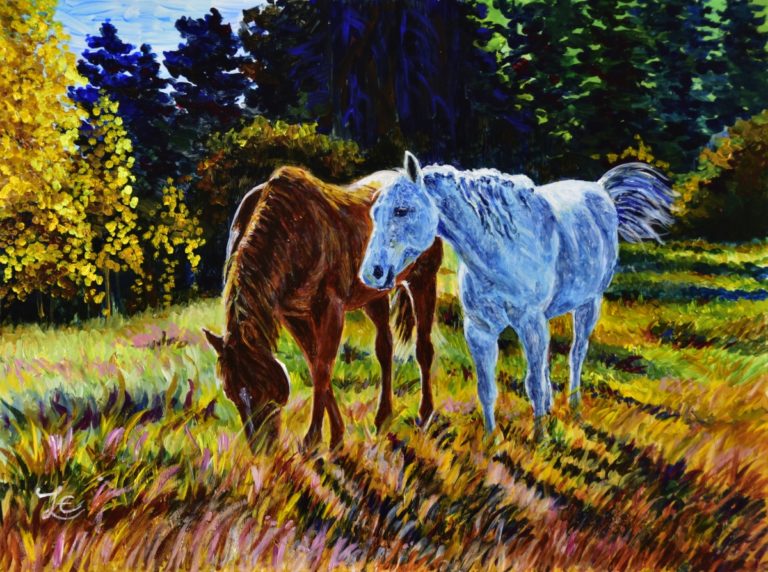 Acrylic on board, 18″ x 24″
We made a tradition traveling in the fall to look for golden colors and in the spring searching for wildflowers. This spring, as beautiful as it was, is coming to an end, and I am sad that we saw only a tiny sliver of it, neighboring parks and our backyard. Still it's a pleasure to remember past trips.
That was the first year we started searching for fall colors. We went to Quincy, small town in North California because according to some website dedicated to fall leaves, it was the place to visit. The town was lovely and quiet, its claim to fame stood as one magnificent maple tree. We walked in the woods around it and met those horses in the meadow surrounded by golden aspens.