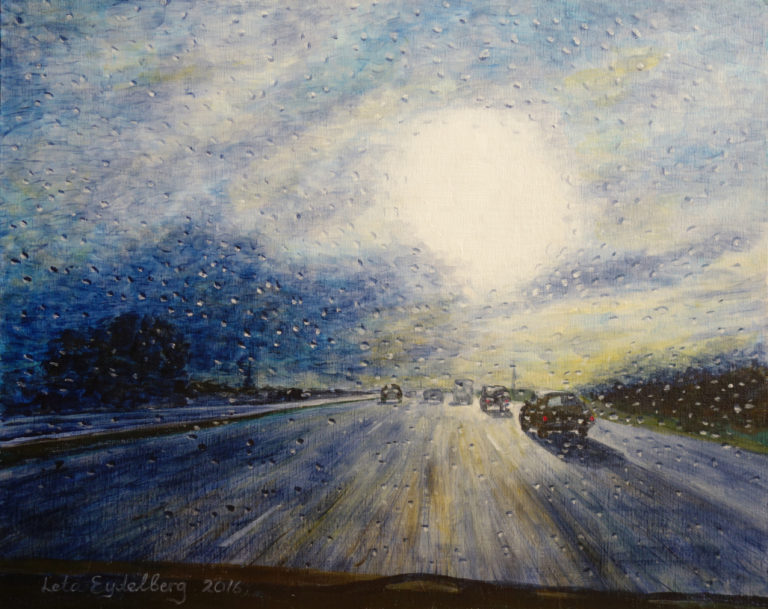 Acrylic on canvas board, 16×20
We were returning home with my family after ski trip with friends. It was snowing in Tahoe and as we were going down from the mountains, the snow slowly turned into a rain. The long day was drawing to a close, sun setting.
The only sounds I was listening to were of tires rustling and rain falling on the roof and windows of the car underscored the warmth and a little nostalgic feeling of saying goodbye to friends and going back to our familiar home.
The evening light was trying to get through the rain and enveloped the road in a glow. Those contrasting impressions of warm glow, rain, fading light, tiredness, warmth and feeling of being on a road that I want to capture.